Grace Chapel is a community of people growing, serving, and engaging
the world in response to our relationship with Jesus.

We would love for you to join us!
Listen to the latest message
Decision America - Northeast Tour
Thursday, May 30 - 7:30pm
Franklin Graham is coming to Syracuse! This will take place at the Lakeview Amphitheater and admission is free. Gates open at 6pm, and the program begins at 7:30pm. Invite a friend and we'll see you there!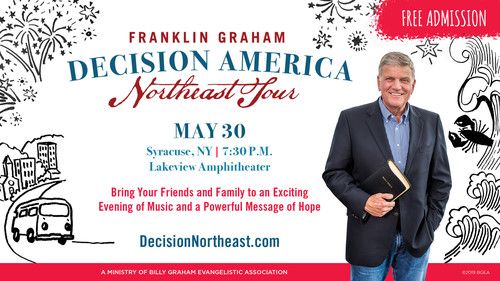 Discover Grace is for new attenders to learn about who Grace Chapel is and why we exist. We will serve a light lunch for your and your family, and our Pastoral Team will share some information about Grace Chapel. You will also have the option to ask any questions you might have. Click the button below to reserve your spot!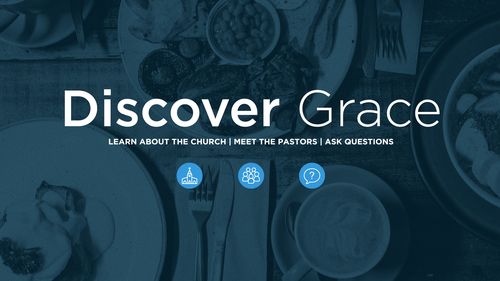 We love our graduates! We would like to recognize them during our services on June 2 and honor them as they pursue what God has for them in the future. If you are a graduate or the parent of a graduate, please click the link below and fill out some information for us!
Financial Peace University
Stewarding our finances well is a critical component in the life of every Christ follower. In June, we will be providing this invaluable course where we will walk through the core components of financial stewardship. Exact details and cost TBD. Click "Learn More" and fill out registration if you are interested in joining us!
Registration is open for students looking to be a part of an amazing summer event. From August 11th-17th, students will travel to Word of Life Camp in the Adirondacks to grow deeper in their faith and experience thrilling activities with other students. $440 if you register before April 30.
A customizable video library that provides Biblical resources
for every person in our church


We'd love to hear from you. Fill out the form below to get started.