At Grace Chapel, we want to join parents in guiding their children toward a relationship with Jesus Christ. We believe parents should be the primary spiritual voice in their child's life, and it's our desire is to help nurture these precious ones to know Jesus as their Lord and Savior.

We partner with parents to provide age specific teachings about the Gospel to children on Sunday mornings. Our aim is to provide children with an atmosphere of engagement, fun, and knowledge as God forms their hearts in maturity towards the hope of Jesus.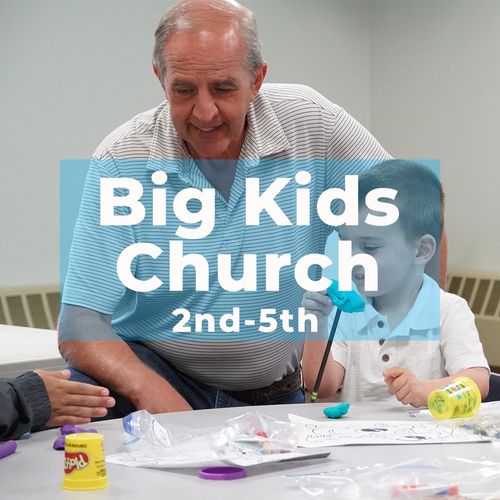 Our desire and aim for our Sunday school environments is to disciple kids to Praise him and keep him the center of their lives in all situations
Our desire for our kids church environment is that your kids would grow in knowledge of Gods word and grow in prayer
Our desire is that the time your child is in the nursery is an anticipated and enjoyable part of his or her week. Our aim is to impress the kids to know God loves and made them!
GraceKids Weekend Experience
We are excited for every opportunity we have to minister to your kids
on a Sunday morning.
If you're a first time guest with a child ages 0-5th grade please come to our check-in located in the right hand corner of the foyer. We will meet you and your child(ren), check your child(ren) in you and your child(ren) to their classroom. In all of our classrooms you will find trained and back-ground checked leaders that are excited and to disciple your children.
Once at check-in obtain parent/child(ren) name tags, and get instructions on dropping off kids to their classrooms
During the GraceKids programing
Mini's-Infant to 3 years old will be ministered to through Bible stories, snack time, prayers, and music.

Little Kids Church-Pre-K (defined as 4 years old and potty trained) to 1st graders will be ministered to and encouraged to grow their faith through Bible stories, prayers, and music.

Big Kids Church-2nd-5th graders will start in a large group setting, called Big Group, where they will be praised for memorizing scripture, recognized for birthdays, led in worship music, and review that weeks lesson. After Big Group they will then go to their perspective classes split into 2nd &3rd and 4th & 5th. There they will be ministered and discipled to grow their faith through Bible stories and prayer.
Only parents/guardians with name tags will be permitted to enter the Grace Kids Wing to pick up their child(ren). If early pick-up is needed, this needs to be arranged with your child's teacher ahead of time.
we continue to follow CDC guidance as it pertains to religious organizations. If your child is more comfortable coming to class with a a mask on we do not guarantee that it will stay on. We will continue to clean and sanitize these areas and ask that if anyone is sick in your household to stay home and take advantage of our online live stream.
We'd love to hear from you. Fill out the form below to get started.
Kids Church (4years - 1st) 8:30,11am
Nursery (0-3 Years) 8:30,11am